APTA Optimizing Access to Pelvic Health, powered by Select Medical (In Person)
Includes a Live Web Event on 10/28/2023 at 8:00 AM (EDT)
Register

Non-Member - $349
PT Member - $249
PTA Member - $249
Student - $149
Post-Professional Student - $249
This is a live course on Oct. 28, 2023 (8 a.m. - 4:30 p.m.) at APTA Centennial Center in Alexandria, Virginia. The course will also be livestreamed and recorded for On Demand access.
This one-day symposium, designed for physical therapists and physical therapist assistants, brings together some of the leading minds in pelvic health education and will focus on optimizing patient access for pelvic health-related therapies. Topics include the latest developments on male pelvic health, transgender-informed care, rehabilitation of patients with cancer, acute post-surgical pelvic health, low back pain as a symptom of bowel/bladder dysfunction, and the presentation of pelvic floor dysfunction in athletes. The lectures will all include aspects related to how clinicians can increase patient access for these sub-specialties and help rehabilitation professionals become more aware of how to help patients find the care they need.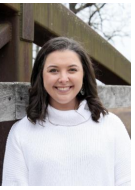 Alexandra Lanty
PT, DPT, Board-Certified Women's Health Physical Therapist
Dr. Alex Lanty, PT, DPT, Board-Certified Clinical Specialist in Women's Health Physical Therapy, is a graduate of Saint Louis University Program of Physical Therapy and SSM Health Physical Therapy- Saint Louis University Women's Health Physical Therapy Residency. She attained her ABPTS Board Certification in Women's Health Physical Therapy in 2023. Dr. Lanty has a special interest for treating athletes with pelvic health concerns and is passionate for helping non- pelvic health physical therapists learn how to screen and appropriately refer patients to pelvic health physical therapy. She is the primary investigator for various research projects relating to patient reported outcome measures, screening tools and intervention for athletes with urinary incontinence and other pelvic floor dysfunction.
$i++ ?>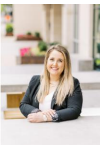 Katlyn Nasseri
PT, DPT, Board-Certified Women's Health Physical Therapist
Kat Nasseri PT, DPT, Board-Certified Clinical Specialist in Women's Health Physical Therapy, (she/her) is a ReVital cancer rehabilitation specialist, certified lymphedema therapist, and certified doula. She graduated with her doctorate in Physical Therapy from the University of Kentucky in 2015, and later graduated from Baylor's nationally accredited Women's Health Residency Program in 2018. She is experienced in treating gender diverse patients both pre- and post-operatively and is passionate about treating these patients for a variety of diagnoses. Since 2022, she has worked as the pelvic health physical therapist for the gender affirmation surgery program at Rush University Medical Center. She also treats both adult and pediatric pelvic and abdominal health patients for a variety of diagnoses at Rush Physical Therapy in downtown Chicago.
$i++ ?>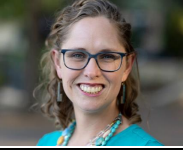 Alaina Newell
PT, DPT, Board-Certified Oncologic and Women's Health Clinical Specialist, LANA-Certified Lymphedema Therapist
Alaina Newell serves as director of education for ReVital, Select Medical's national cancer rehabilitation program. She is responsible for developing and coordinating clinician, patient, and provider education for ReVital markets across the U.S. Prior to joining the ReVital team, Alaina served as operations director for the Physiological Oncological Rehabilitation Institute (PORi) and clinical specialist in pelvic, gastrointestinal and sarcoma cancers at Oncology Rehab in Denver, CO. Alaina is a board-certified clinical specialist in women's health and oncologic physical therapy by the American Board of Physical Therapy Specialties (ABPTS) and a certified lymphedema therapist through the Lymphology Association of North America. Alaina is a member of the Academy of Oncology Physical Therapy (APTA) community of content experts as well as an adjunct professor of physical therapy at South College. Alaina graduated from the University of Pittsburgh with her Doctor of Physical Therapy and continued her education with a residency in women's health physical therapy at the University of Pittsburgh Medical Center.

$i++ ?>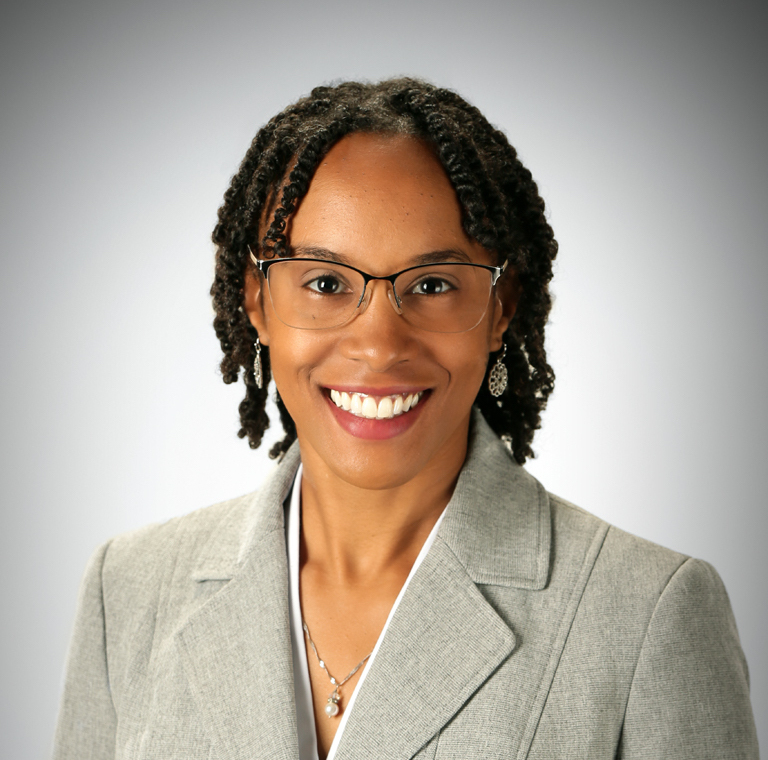 Rebeca Segraves
PT, DPT, Board-Certified Women's Health Physical Therapist
Dr. Rebeca Segraves, PT, DPT, Board-Certified Clinical Specialist in Women's Health Physical Therapy, Founder of Enhanced Recovery After DeliveryTM CEO of the Pelvic Health Network. She has extensive experience treating perinatal and pelvic health conditions in acute care, home health, and outpatient settings including long-term hospitalizations for high-risk pregnancy and following perinatal loss. She has worked with inpatient general surgery, oncology, and obstetrics and gynecology teams to maximize early recovery after delivery, pelvic surgery, and obstetrics critical care diagnoses. She has tailored Enhanced Recovery After Surgery® rehabilitation protocols for abdominal and pelvic surgeries including colon resection, cholecystectomy, hysterectomy, prolapse repair, endometriosis surgery, cesarean section, birth-related injuries, and cancer-related abdominal and pelvic surgeries. She is the founder of Enhanced Recovery After Delivery™, an obstetrics clinical pathway that maximizes mental and physical function during pregnancy and immediately postpartum with hospital and in-home occupational and physical therapy. Her vision is that every person will have access to a qualified rehabilitation therapist before and immediately after birth and any pelvic surgery regardless of their location or ability to pay.
$i++ ?>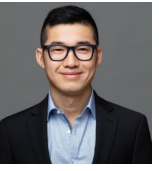 Di Wu
PT, DPT, MD
Di Wu (Woody) trained as a medical doctor and completed his residency in Beijing. He practiced as an Orthopedic Surgeon for several years, before establishing himself in Montreal, Canada. In Montreal, he attended physical therapy school at McGill University where he was the first man to enroll in the pelvic floor course. He adapted his learning from that course, which solely focused on women, to be able to effectively treat men. Over the past decade, drawing inspiration from his background as a doctor and as a PT, he has built a framework to help him get repeatable and reliable treatment results for treating male pelvic pain. After almost a decade of refinement and conducting studies to corroborate the findings, Di has solidified the framework. He now shares his knowledge and passion about male pelvic pain nationally and internationally with PTs who are interested in treating male pelvic pain.

$i++ ?>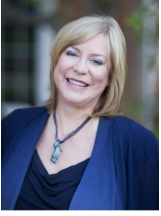 Dr. Susan C Clinton
PT, DPT, Board-Certified Orthopaedic and Women's Health Clinical Specialist, Fellow of the American Academy of Orthopedic Manual Therapy, Board Certified Health and Wellness Coach
Dr. Clinton is an award-winning physical therapist in professional achievement and the owner of LTI Physio in Sault Ste. Marie, MI. Susan is board certified in orthopedic and women's health physical therapy, a fellow of the American Academy of Orthopedic Manual Therapy, and a board certified health and wellness coach. She is an international instructor/mentor of postprofessional education in women's health (including GI issues in women), orthopedic manual therapy, health/wellness coaching for the health care practitioner and business psychology. She is on faculty at Andrews University in the Doctor of Science in PT program, a Master Coach for the Integrative Women's Health Institute, a reviewer for the Journal of Womens Health Physical Therapy and a clinical faculty instructor for the North American Institute of Orthopedic Manual Therapy and ASPIRE. She is also an active author in research and blog posts, and is an active professional/clinical mentor. Susan is the co-founder and board member for the foundation: Global Women's Health Initiative. She is also the co-host of the 5 five-star podcast, "Tough to Treat," the guide to treating complex patients, and "The Genius Project," reframing the treatment of persistent musculoskeletal pain. Susan enjoys walking / hiking, country line dance and ballroom, and is an avid supporter of music, the arts, and international objectives for women's health

$i++ ?>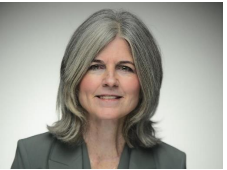 Sheila Dugan
MD, PT
Sheila A. Dugan, MD, PT is Professor and Chair of the Department of PM&R at Rush University Medical Center where she is actively engaged in the clinical, education, research and community pillars of the Department and University. She is co-founder of the Rush Program for Abdominal and Pelvic Health and created and implements a Pelvic Health program for Veterans with MST at the Road Home Program. She has published numerous book chapters and articles, and lectures nationally. She teaches allied health and medical students, and GME learners in musculoskeletal & pelvic health and health equity. She mentors students in community outreach, research, health systems management internships and capstone projects. Her research includes community based physical activity interventions, health inequity, pelvic floor dysfunction and midlife women's health. She serves as Chair of the Women's Leadership Council and is an active member of the Rush Diversity Leadership Council and ADA Task Force. She represents the Rush University System for Health on the Governing Council of The Equity Collaborative and is a Carol Emmott Fellow Class of 2019. She graduated with BA in Biology from the University of Chicago, BS in Physical Therapy from Northwestern University and MD from the University of Illinois at Chicago. She is a lifelong learner and advocate.
$i++ ?>
Course Instructions
For the live session, arrive at 3030 Potomac Avenue, Alexandria, Virginia by 8 a.m.
At the conclusion of the live session, you may click the Take Quiz button to complete the assessment. Learners will have 3 attempts to pass and must answer at least 70% of questions correctly.
Click Fill Out Survey under the Evaluation listing to provide valuable course feedback. Scroll down on all questions as there may be answer options that expand past the size of the window.
Click the View/Print Your Certificate button under the Certificate listing. You can view/print your certificate at any time by visiting the APTA Learning Center and clicking the CEU Certificate/Transcript link on the left-hand side of the page.
Need Assistance?
For assistance logging in, accessing activities, claiming credit, or for other questions or concerns, please e-mail learningcenter@apta.org.
Key:
Complete

Next

Failed

Available

Locked
10/28/2023 at 8:00 AM (EDT) | 240 minutes
10/28/2023 at 8:00 AM (EDT) | 240 minutes
10 Questions | 3 attempts | 7/10 points to pass
10 Questions | 3 attempts | 7/10 points to pass
Please complete the post-course assessment with a sore of 70% or better. You have three attempts to obtain a passing score.
12 Questions
Your comments are important to us! Submit your feedback about the course through this evaluation.
Up to 0.70 contact hours available | Certificate available
Up to 0.70 contact hours available | Certificate available
Your certificate is available at the completion of the course.
| Access Date | Quiz Result | Score | Actions |
| --- | --- | --- | --- |