PRIVATE PRACTICE - A Comprehensive Guide To How Physical Therapy Businesses Are Valued in Today's Market
Recorded On: 06/22/2023
Register

Non-Member - $120
PT Member - $89
PTA Member - $89
Student - $89
Post-Professional Student - $89
*Further discounts may apply once you log in.
This content was recorded on June 22, 2023.
This engaging webinar session is tailored for private physical therapy business owners, offering a comprehensive guide to understanding and leveraging the key factors that impact their company's value in today's market. The course content is directly related to physical therapy and business management, providing participants with the essential knowledge to make strategic decisions regarding their practices.
Participants will explore primary valuation drivers in the physical therapy industry, market comps, EBITDA, and risk assessment as key components of the valuation process. By examining these factors, attendees will gain valuable insights into how they contribute to the value of their businesses and how to optimize their practices accordingly.
The session will utilize real-world examples to demonstrate these valuation techniques, empowering physical therapy business owners to make informed decisions about their practice's future. Attendees will also learn about the significance of factors such as compliance, location, demographics, competition, and other emerging trends on their business's value.
By participating in this webinar, business owners will be equipped with the necessary tools to accurately assess the value of their practices, as well as make strategic decisions regarding growth, and exit strategies. This session ultimately aims to help attendees better navigate the dynamic landscape of today's market, ensuring the long-term success of their companies.
Upon completion of this webinar, attendees will be able to:
- Describe the main factors (market comps, EBITDA, and risk assessment) that influence the valuation of private physical therapy businesses in today's market.
- Identify the effects of market trends, competition, demographics, and location on their private physical therapy business's value.
- Apply the knowledge gained from real-world case studies to strategically plan for the growth, merger, acquisition, or exit of their own private physical therapy business.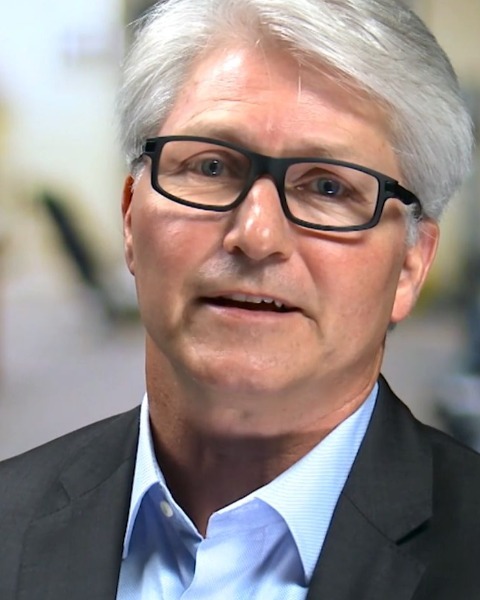 Paul Martin, PT, MPT
President
Martin Healthcare Advisors
In 1993 Paul Martin decided to grow his 3-clinic rehab company in NJ. During the next 3 years, he added 18 new clinics before partnering with NovaCare in 1996.
In 2000 Paul founded Martin Healthcare Advisors to provide consulting and M&A Advisory Services to the rehab industry. He and his team have helped more than 500 rehabilitation business owners grow, prosper, and transition using MHA's preparatory consulting and deal execution.

As a consultant, mentor, and speaker, Paul draws from his history of success in rehabilitation transactions, business development, and operations to show business owners how to create significant organizational value.
No financial relationships to disclose
$i++ ?>
Course Instructions
Click on the Contents tab to watch the course recording.
Click Fill Out Survey under the Evaluation listing to provide valuable course feedback. Scroll down on all questions as there may be answer options that expand past the size of the window.
Click the View/Print Your Certificate button under the Certificate listing. You can view/print your certificate at any time by visiting the APTA Learning Center and clicking the CEU Certificate/Transcript link on the left-hand side of the page.
Need Assistance?
For assistance logging in, accessing activities, claiming credit, or for other questions or concerns, please e-mail learningcenter@apta.org.
Key:
Complete

Next

Failed

Available

Locked
Recorded 06/22/2023 | 75 minutes
Recorded 06/22/2023 | 75 minutes
15 Questions
Please respond to the questions below. Thank you.
Up to 0.15 contact hours available | Certificate available
Up to 0.15 contact hours available | Certificate available